I've been so fortunate to be asked to add my work to these two exhibitions opening in early September.
Please join me at the artist reception for:

HOME(less)

Where | Hebrew Union College Museum -HUC College of Religion
One West Fourth St, New York City (Get Directions)
Sept 7th 5:30 -7:30 pm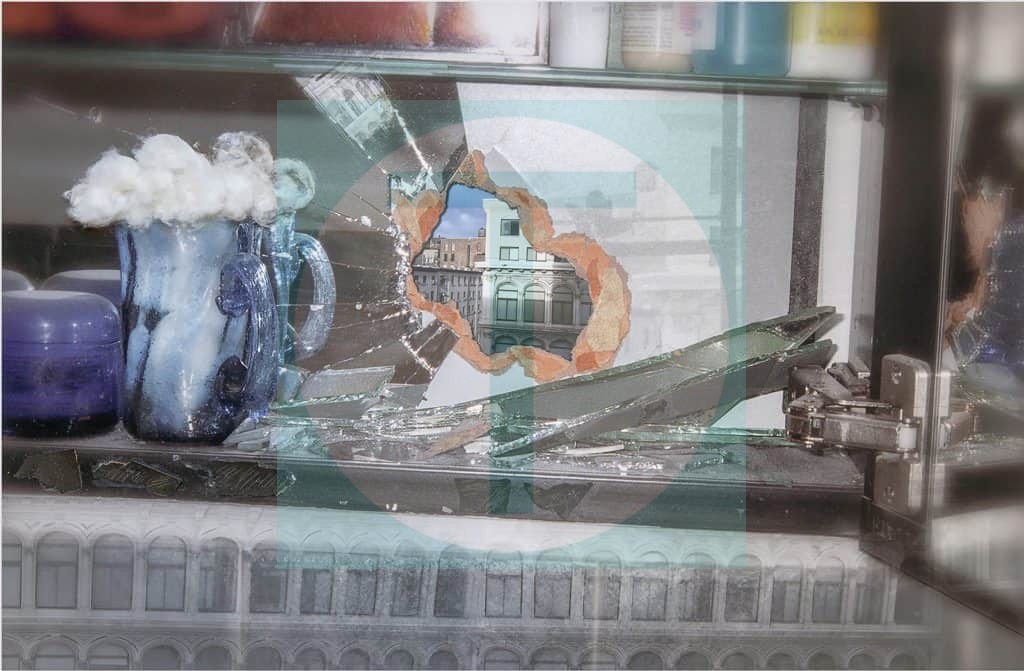 "Walking on Broken Glass,"
(2016) is a collaged documentary image that depicts one destructive event during years of terrorism by my landlord before I was gentrified out of my loft in NYC. Homes can often be a place of terrible pain and violence.
"Trix Rosen's 'WALKING ON BROKEN GLASS' conveys the violence that attempted to evict her from her house."
-Laura Kruger, curator

My historic and endangered architectural site work will be featured in:
Camera's Vision: Archaeology | Architecture |Landscape
Where | Fine Arts Gallery, Saint Peter's University
47 Glenwood Ave, 5th Floor, Jersey City, NJ (Get Directions)
Please join the artists at the opening of the exhibition on
Friday, September 8, 5-7 pm